How to Log Into Canvas (Net ID)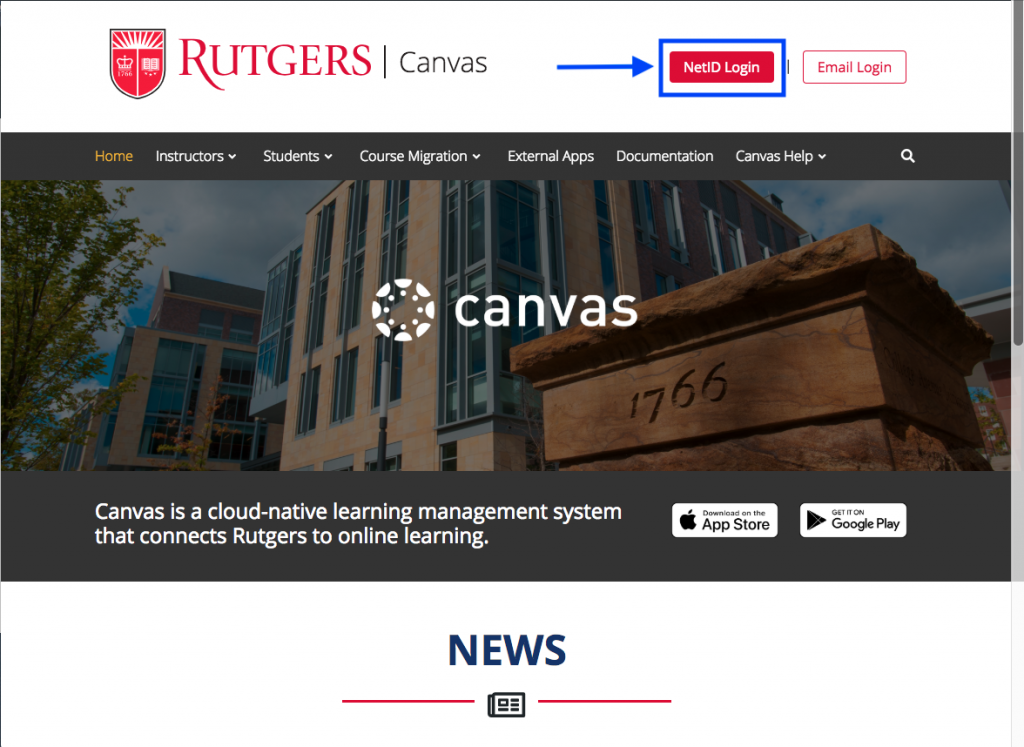 2. Click the
Net ID
login button.
3. Enter your
Net ID
and
password
and select Log In. (If you are already logged in to Rutgers services, you may be automatically logged in.)
4. When you have logged in, you will see your
Canvas dashboard.
On the Dashboard you will only see the courses you have access to. For more information about the Dashboard layout, check out the following Canvas Guides:
Did you find this article helpful?